COMMERCIAL CARPET              407-891-2000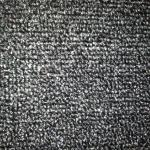 * On Sale Items are while supplies last! Call for availablity! Price is subject to change without notice.

​Currently We carry In-stock: Black color and Charcole gray color of the commercial carpets

CALL FOR CURRENT PRICES!

Cheap Commercial Carpet in Orlando is available in stock at Ideal Carpet, 

but in a very limited inventory. 

Find in Orlando Commercial carpeting at the lowest prices  in stock at Ideal Carpet. 

Ideal Carpet pick up location is at 9207 S Orange Ave. Orlando FL 32824. 

Call us now for availability with size needed at 407-891-2000.

Copyright 2005-2022 Ideal Carpet Inc.: Carpet For Sale Florida All Rights Reserved.